Description
Edit
A simplicity theme, created by a modification of Nico Kaiser's <http://siriux.net/> BlueCurve-Prion theme. This theme was heavily influenced by heylove's Infinite Simplicity Win XP theme (http://www.deviantart.com/view/3537605/). This is almost a clone of that theme, actually.
The theme looks good with rxvt's started with this line:
alias rxvt='rxvt -vb -ls -bg "#f6f6f6" -vb -ls -cr "#a0a0a0" -fg "#a0a0a0" -C -fn 9x15 -sl 90000 +sb &'

It also fits well with the Industrial gnome control set.
And last, but not least, the Infinite Simplicity winamp theme by heylove: http://www.deviantart.com/deviation/3537860/
Screenshots
Edit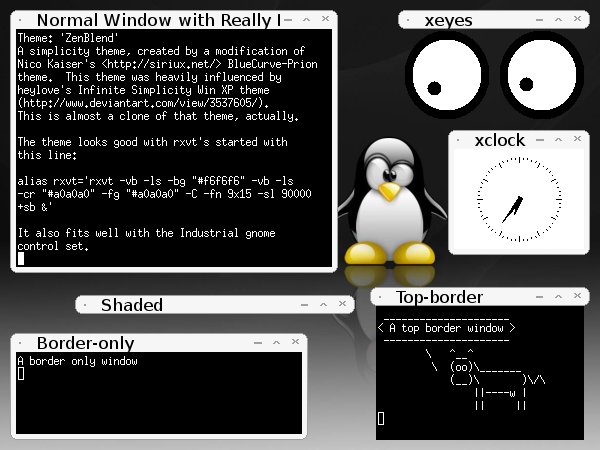 Ad blocker interference detected!
Wikia is a free-to-use site that makes money from advertising. We have a modified experience for viewers using ad blockers

Wikia is not accessible if you've made further modifications. Remove the custom ad blocker rule(s) and the page will load as expected.