Description
Edit
A stricter emulation of twm, based on John Harper's twm theme.
Modifications include resize button, inert borders, squish-title.
With this and the Flat gtk+ theme, you will be in heaven. For the full twm effect, be sure to select "grab" as your edge-resize-mode (how to choose window edges when resizing).
A note on customizations: changing 'squish-title' doesn't require a restart, but doesn't reframe existing windows.
Screenshots
Edit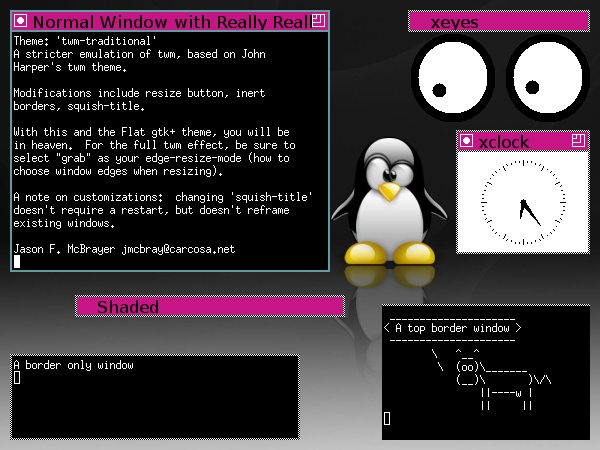 Ad blocker interference detected!
Wikia is a free-to-use site that makes money from advertising. We have a modified experience for viewers using ad blockers

Wikia is not accessible if you've made further modifications. Remove the custom ad blocker rule(s) and the page will load as expected.