Author: Unai Uribarri Rodr�guez <unaiur at hotmail dot com> <unaiur at telecable dot es>
License: LGPL 2.1
Download: RedMonk.tar.gz
Description
Edit
Another theme inspired by Redmond's OSs. Nonetheless, this theme isn't a simple emulation of Windows. It's a proof a concept that shows the power of lisp programming to make on-fly window decorations.
Shaded windows now gets a frame.
Now, the default icon is the Gnome's foot.
Screenshots
Edit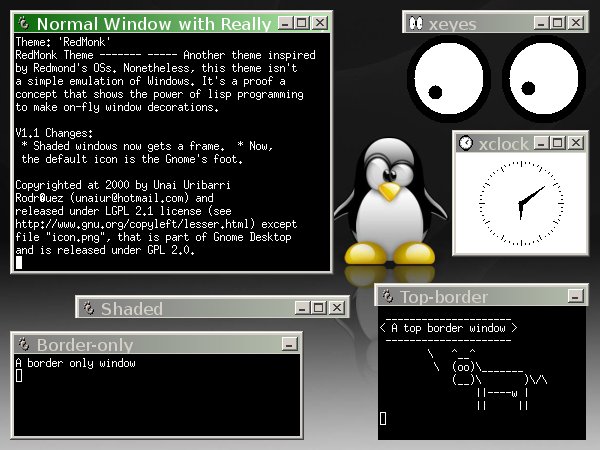 Ad blocker interference detected!
Wikia is a free-to-use site that makes money from advertising. We have a modified experience for viewers using ad blockers

Wikia is not accessible if you've made further modifications. Remove the custom ad blocker rule(s) and the page will load as expected.