Author: Jason Chris Nicolaides <jnicolai at nexus dot carleton dot ca>
Download: Razor.tar.gz
Description
Edit
This is a port of the DR15 Enlightenment theme of the same name. E.Themes.Org, lists the original author of Razor as anonymous, but Razor is based off of the Enlightenment Chrome theme by Ian Larsen (bluesmani at yahoo dot com).
This theme was edited with the sawfish-themer.
Screenshots
Edit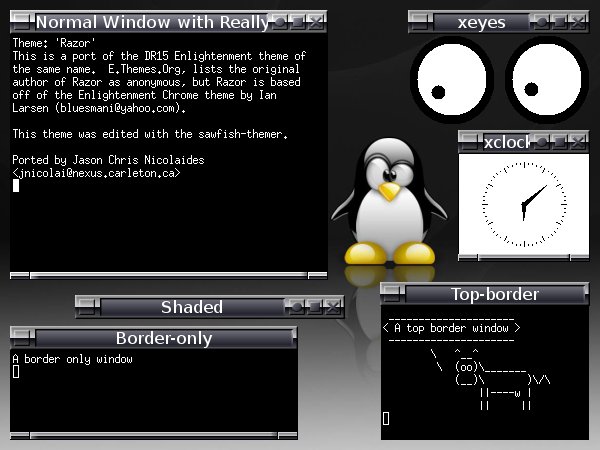 Ad blocker interference detected!
Wikia is a free-to-use site that makes money from advertising. We have a modified experience for viewers using ad blockers

Wikia is not accessible if you've made further modifications. Remove the custom ad blocker rule(s) and the page will load as expected.