Description
Edit
I liked the STPshiny theme a lot, but somehow it just doesn't fit into my desktop. So I went out an created this. Inspired by the different mecha designs. Hope you like it.
I'm also in the process of writing a gtk engine to go with this theme, however, I'm not too familiar with gtk+. If anybody has information or links, please e-mail me. Hopefully the mozilla theme will be done in a few day.
Screenshots
Edit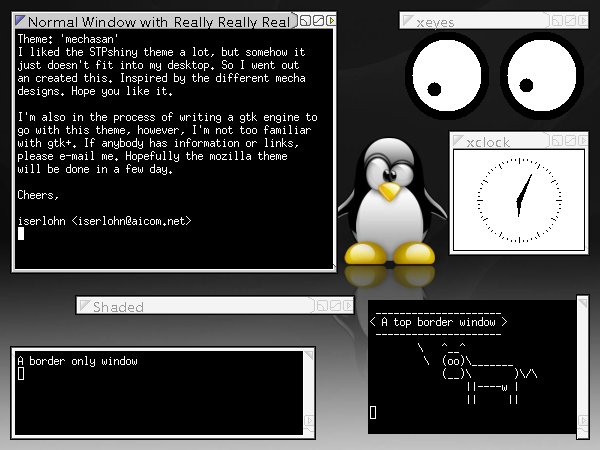 Ad blocker interference detected!
Wikia is a free-to-use site that makes money from advertising. We have a modified experience for viewers using ad blockers

Wikia is not accessible if you've made further modifications. Remove the custom ad blocker rule(s) and the page will load as expected.