Author: Stefan Zeiger <szeiger at szeiger dot de> dot
Version: 0.2
Download: Lunatic.tar.gz
Description
Edit
An implementation of Microsoft Windows XP's new look as seen on screenshots of builds 2454 and 2458.
Configurable title bar shadows
Configurable title bar height
Screenshots
Edit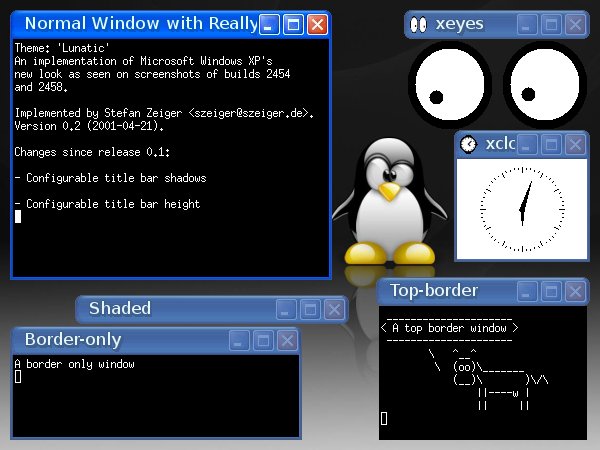 Ad blocker interference detected!
Wikia is a free-to-use site that makes money from advertising. We have a modified experience for viewers using ad blockers

Wikia is not accessible if you've made further modifications. Remove the custom ad blocker rule(s) and the page will load as expected.