Description
Edit
LCARS-Cape by Lalo Martins <lalo at hackandroll dot org> is a port to Sawfish of Jim Cape's LCARS theme for Enlightenment (which can be found at http://www.jcinteractive.com/jimbob/ethemes.html#lcars or e.t.o).
LCARS is the user interface seen in the Star Trek movies and recent TV series. Star Trek is copyright (C) and trademark (TM) Paramount Films.
Screenshots
Edit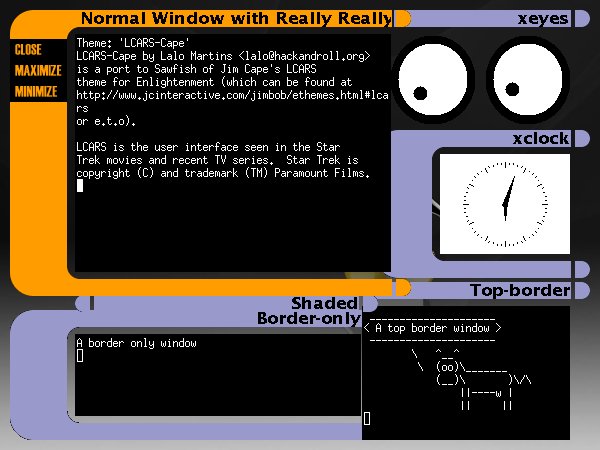 Ad blocker interference detected!
Wikia is a free-to-use site that makes money from advertising. We have a modified experience for viewers using ad blockers

Wikia is not accessible if you've made further modifications. Remove the custom ad blocker rule(s) and the page will load as expected.