Description
Edit
Hi!
This is finally my first theme for sawfish. It's called greeny2, because greeny(1) was only a test theme and never relaesed. I spend one day to make it perfect, and now you can see the result, i hope you find it well.
Made many updates to it last day...but now i looks fine, i think.
btw. please excuse my bad english.
Screenshots
Edit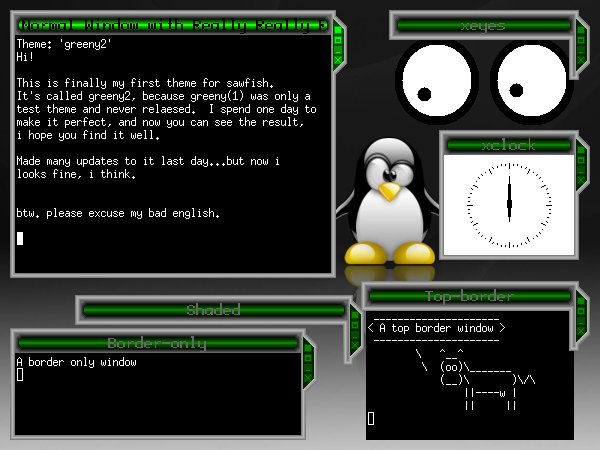 Ad blocker interference detected!
Wikia is a free-to-use site that makes money from advertising. We have a modified experience for viewers using ad blockers

Wikia is not accessible if you've made further modifications. Remove the custom ad blocker rule(s) and the page will load as expected.