Author: Jesús González <jgonzlz at terra dot es>
License: GNU GPL 2 or later
Download: Clean+.tar.gz
Description
Edit
This is the Clean+ theme for sawmill. It features simple, uncluttered window dressings, with some customizable options. It is based on the Clean theme by Dwight Engen.
Screenshots
Edit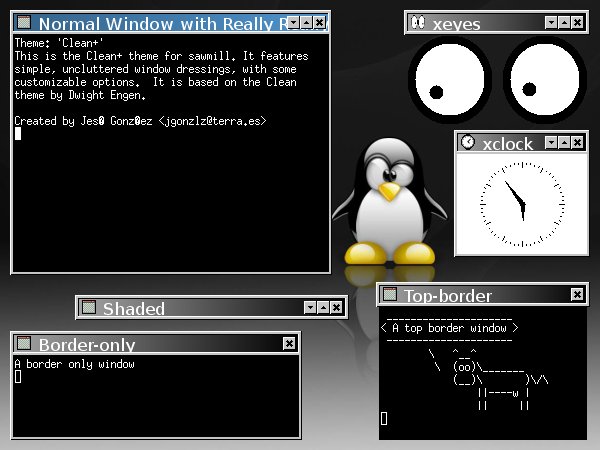 Ad blocker interference detected!
Wikia is a free-to-use site that makes money from advertising. We have a modified experience for viewers using ad blockers

Wikia is not accessible if you've made further modifications. Remove the custom ad blocker rule(s) and the page will load as expected.