Description
Edit
chrysler autogenerated from /slice6/yokel/home/davep/.sawfish/themes/chrysler/theme.xcf
Someone uploaded an art deco theme, that made me think of the Chrysler Building. So I made this theme using gimpmill.
I ripped off the color scheme from AquaOS2.
I found the button image on the web somewhere, but I can't remember where... I'm trying to relocate it again so I can credit the author.
Screenshots
Edit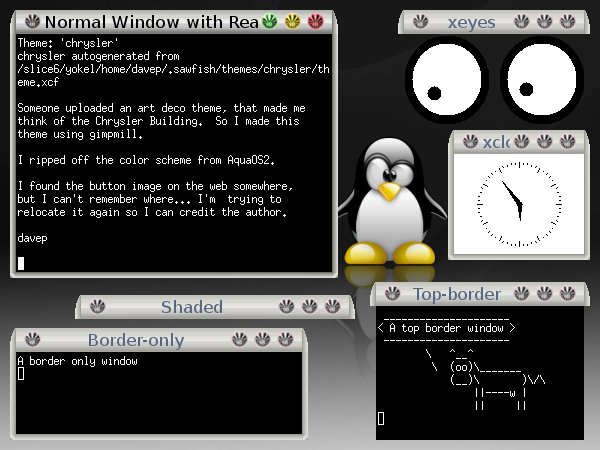 Ad blocker interference detected!
Wikia is a free-to-use site that makes money from advertising. We have a modified experience for viewers using ad blockers

Wikia is not accessible if you've made further modifications. Remove the custom ad blocker rule(s) and the page will load as expected.