Description
Edit
This theme is partly based on my Brushed Metal theme. I did this to test out GimpMill plugin for Gimp, which enables you to save themes directly from the fabulous graphics tool.
I hope you enjoy using this theme. No living creatures were harmed during the creation of this theme.
Screenshots
Edit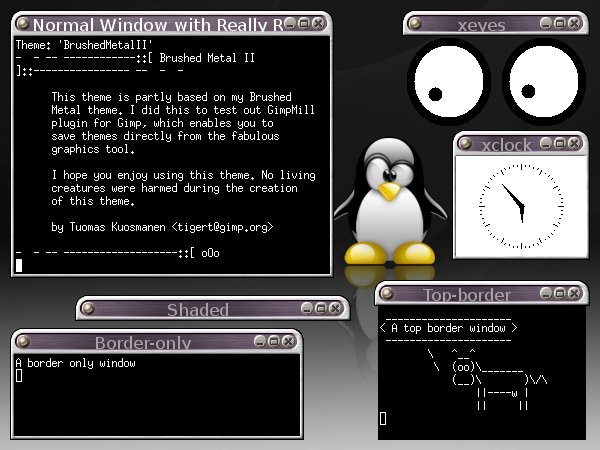 Ad blocker interference detected!
Wikia is a free-to-use site that makes money from advertising. We have a modified experience for viewers using ad blockers

Wikia is not accessible if you've made further modifications. Remove the custom ad blocker rule(s) and the page will load as expected.